Educational and linguistic cooperation
The Cooperation and Cultural Action Department of the French Embassy in Qatar and the French Institute in Qatar, implement a rich educational and linguistic cooperation with the Qatari Ministry of Education and Higher Education and carry out cooperation actions with educational and university institutions, public or private in Qatar. The aim is to promot multilingualism and strengthen the Francophonie in Qatar. We work with French operators to offer French expertise in the field of education and in particular in the teaching of French.
The language center of The French Institute
The language center of the French Institute in Qatar actively participates in the promotion of French language and culture and offers a complete range of courses and certifications aimed at both the general public, businesses and professionals. teaching. It is the place for exchanges and meetings between French teachers in Qatar.
French in schools and universities
Qatar has 2 AEFE-approved establishments, the French Lycée Bonaparte, under agreement, and the Franco-Qatarian Lycée Voltaire, partner. In addition to these two establishments, there are a multitude of bilingual French-speaking private schools, two of which have obtained the FranceEducation label. The public sector is also interested in French, the Qatari Ministry of Education launched, in 2012, an initiative to introduce the French language in several public high schools and Qatar University which inaugurated its Minor in French, the same year. .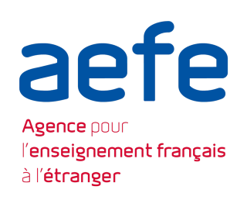 Development of the Francophonie
Organized each year around March 20, International Day of La Francophonie, the Week of the French language and La Francophonie is the meeting place for lovers of words in France and abroad. It offers the general public the opportunity to celebrate the French language by showing its attachment to it and celebrating its richness and modernity.
Follow the Francophonie calendar and share your taste for words, cinema, visual art, music and many other artistic and literary forms by participating in our events, in all their diversity. On the program this year: the contest of 10 words that "(d)amaze!" ", the great Francophonie dictation and more! Follow our calendar for more events.